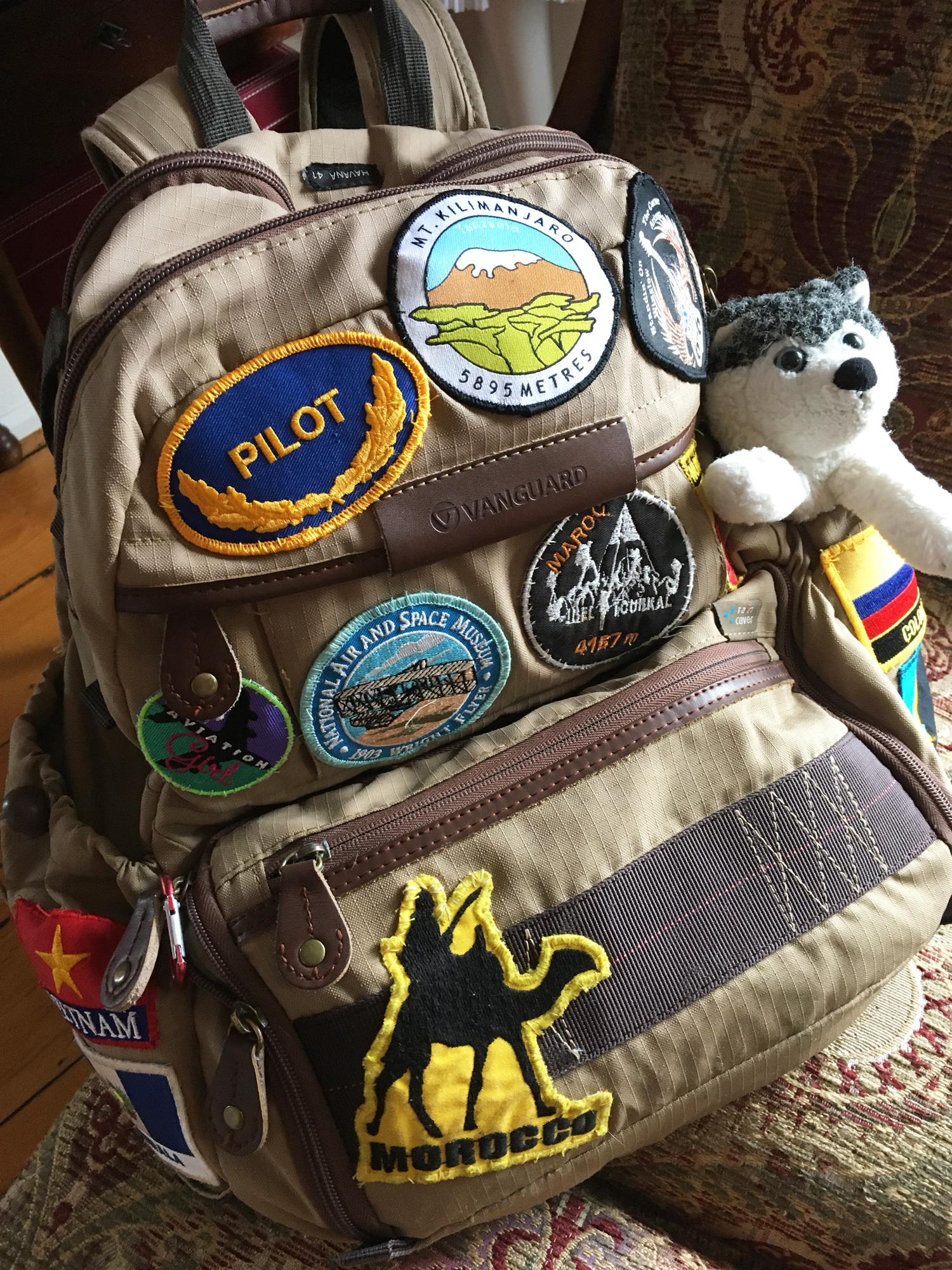 Pilot  |  Photographer
Author  |  Adventurer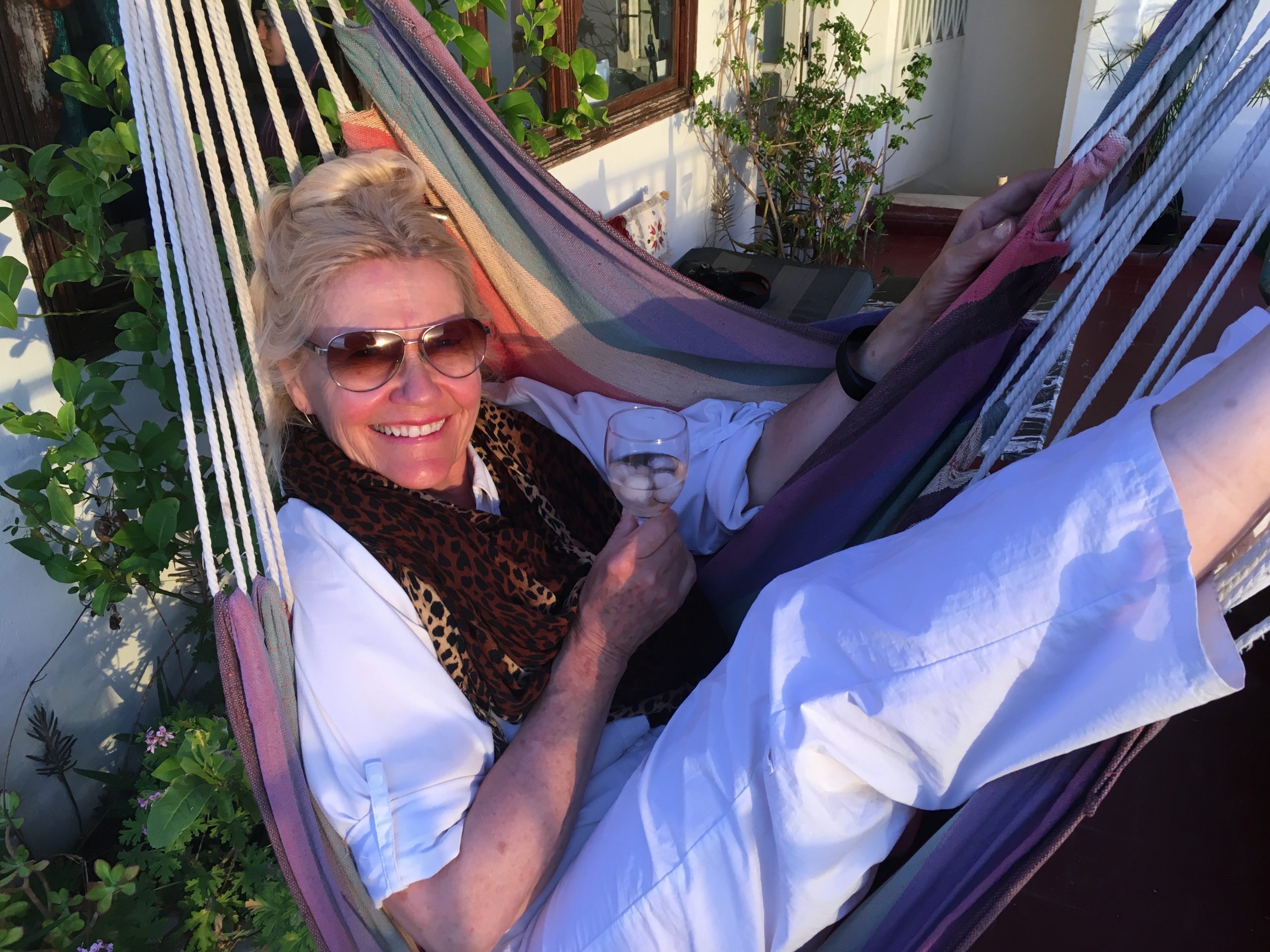 LOLA REID ALLIN is an airline transport pilot and an internationally acclaimed photographer, author, educator, and keynote speaker from Canada who has explored more than 60 countries.
Next up: Trek the Scottish Highlands!
Since 1993, I've been addicted to SLOW TRAVEL.  Multi-day camel safaris in Tanzania & Morocco. Earned my Dog Mushers Certificate (Yukon). Trekked in Spain, Peru (Inca Trail, 42 km), Chile, Canada (Akshayuk Pass), and with Guatemalan locals to El Mirador (128 km) and H'mong through North Vietnamese Hills. Summited the tallest peaks in Africa: Kilimanjaro, the world's highest freestanding mountain (Tanzania) & Djebel Toubkal (Morocco), North Africa's tallest mountain. 
I've enjoyed careers above earth as a pilot (>6000 hours) and below the earth as a scuba Dive Master (500 dives). To share my adventures & photographs and to encourage other photographers to share their lives, I created the ARMCHAIR TRAVELER TRAVELOGUE Series in 2017.  
In 2021, I teamed with the WOMENS TRAVEL NETWORK to present destination webinars.
PUBLIC SPEAKING (Personally narrated PowerPoint):
In Mexico's Yucatan (Cozumel & Playa del Carmen):  The Undersea World, Living with the Modern Maya, Let's Go to Maya Archaeological Sites (various)  (1993-1996)
In Canada: Lecture with slide/PowerPoint presentations – Living with the Modern Maya, Mayan Archaeology, Trek to the Snows of Kilimanjaro & Beyond, Baffin Island: Trek the Akshayuk Pass, Morocco: Sea, Sand, & Summit, and Chile: Top to Bottom.
My target audiences are everywhere (libraries, galleries, schools, hotels) and range from the general public, photography clubs, students, 99s, to Air Cadets. I represent the Northern Lights Aero Foundation, Eastern Ontario 99s Education & Outreach Committee, & Women's Travel Network.
PUBLICATIONS (Photographs & Articles):
In print & online—National Post, Globe & Mail, Toronto Star, The Rotarian, The Smithsonian, National Geographic, Photographers without Borders, & Skies Magazine (5-part series, Women in Aviation). 
AFFILIATIONS: 99s, Women in Aviation, Rotary International, Northern Lights Aero Foundation, Quinte Arts Council, Belleville Art Association, Women's Travel Network.
RECENT AWARDS & EXHIBITS

2021
SPARK Annual Juried Regional Photography Exhibition, Peterborough, Ontario
Quinte Arts Council Expressions 2021 Biannual Juried Show (Photography)
2020
Gotham Writers #GWStoriesEverywhere Contest Winner (November)
Pilot Alumni of Distinction Award, Waterloo Wellington Flight Centre
The Rotarian Magazine Annual Photography Contest, Honorable Mention
Belleville Art Association Annual Juried Art Show, Award for Creative Excellence
2019
Photographers without Borders International Magazine Contest, 2nd Place
SPARK, 2nd Place
2018
Parrott Art Gallery, Belleville, Ontario Biennial Exhibition, 2nd Place
SPARK 3rd Place 
2017
SPARK 3rd Place
Santa Fe Centre for Photography "Summer vacation" Contest, Honors