"The Girls" and I are pleased to announce we won Honorable Mention at SHIFTING NARRATIVES for "The Beauty of Humanity, the Joy of Diversity."
Around the world, women can choose a variety of careers but continue to be under-represented in:
1. STEM Careers (Science, Tech, Engineering, Math) and
2. AVIATION & AEROSPACE (5-11% of commercial pilots are female).
In addition, retention rates in these careers are less than those of their male counterparts.
WOMEN CAN FLY. WOMEN CAN DESIGN. WOMEN CAN LEAD.
Discover aviation ~Contact the International 99s, Women In Aviation, and Northern Lights Aero Foundation
Contact me if you'd like our 99s Education & Outreach Committee to make a presentation to your school, club, or group, live or online.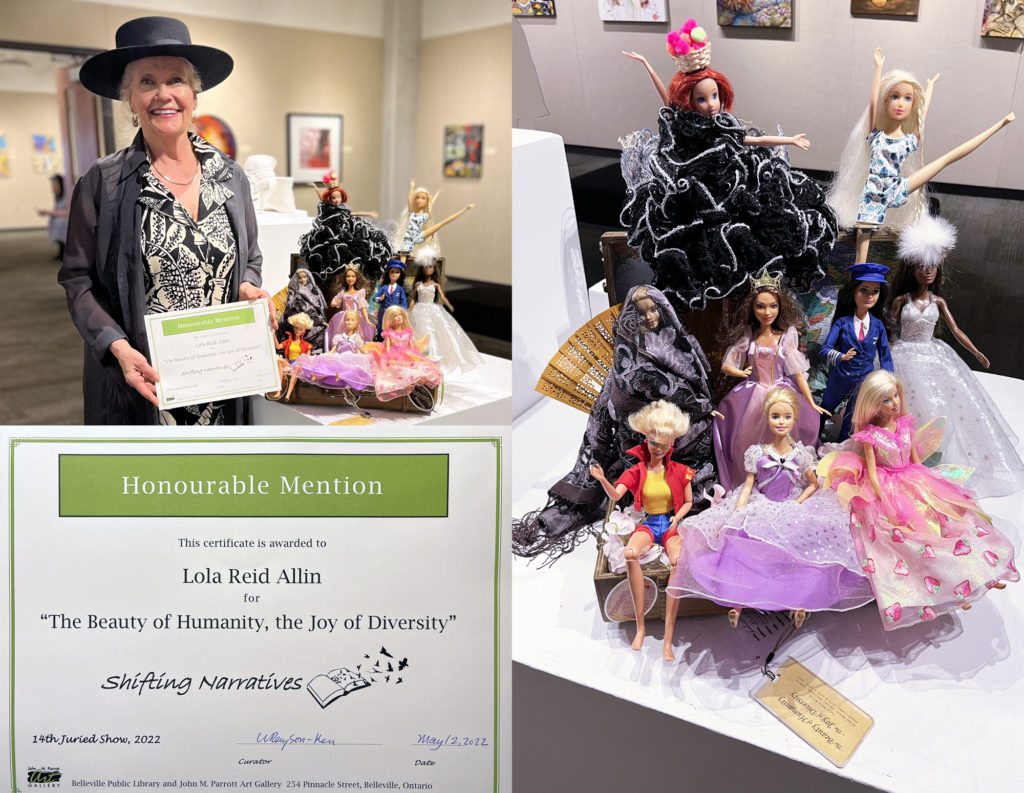 #parrottgallery #juriedshow #artshow #humanity #diversity #barbie #blackbarbie #muslimbarbie #captainbarbie #pilotbarbie
Visit SHIFTING NARRATIVES MAY 12 – JUNE 11, 2022
PARROTT GALLERY ~ Belleville Public Library 
254 Pinnacle St, Belleville, ON K8N 3B1 613-968-6731
gallery@bellevillelibrary.ca
Tuesday – Saturday 10-5  Thursday 10-8